GlobeNewswire
HAGENS BERMAN, NATIONAL TRIAL ATTORNEYS, Encourages Full Truck Alliance (YMM) Investors with Significant Losses to Contact Firm's Attorneys, Firm Investigating Possible Securities Law Violations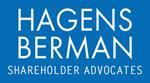 News provided by
Hagens Berman Sobol Shapiro LLP
Jan 25, 2023, 11:10 AM ET
SAN FRANCISCO, Jan. 25, 2023 (GLOBE NEWSWIRE) -- Hagens Berman urges Full Truck Alliance Co. Ltd. (NYSE: YMM) investors who purchased shares pursuant to YMM's June 2021 initial public offering of 82.5 million American Depositary Shares at $19 per ADS, or on the open market, and suffered significant losses to submit your losses now.
Visit: https://www.hbsslaw.com/investor-fraud/YMM
Contact An Attorney Now: YMM@hbsslaw.com
                                                    844-916-0895
Full Truck Alliance Co. Ltd. (YMM) Investigation:
In the past, Full Truck Alliance purports to be the world's largest digital freight platform by gross transaction value ("GTV") that connects shippers to truckers to facilitate shipments across distances, cargo weights and types.   The investigation focuses on Full Truck Alliance's claims that its financial statements present fairly, in all material respects, the financial position of the company.
Full Truck Alliance's claims may have come under question on Jan. 24, 2023, when analyst J Capital Research published a scathing report, based in part on 36 interviews with former Full Truck Alliance employees and industry insiders, and concluded Full Truck Alliance "has the hallmarks of notorious…round tripping schemes." Among other things, J Capital alleges Full Truck Alliance engages in three potential cash round tripping methods, including one where "[s]alespeople say they create fake shipping companies on the YMM platform" and quotes a former company sales executive who said "'[y]ou can say this: there aren't a lot of real orders.'"
In addition, the report highlights gaps between payables and receivables in the company's intercompany and consolidated balance sheet and alleges the company's "[s]ignificant write-downs from what appear to be bogus transactions help support our view of round tripping."
In response, the price of Full Truck Alliance shares fell to close at $8.68 on Jan. 24, 2023.
"We're focused on investors' losses and whether Full Truck Alliance cooked its books," said Reed Kathrein, the Hagens Berman partner leading the investigation.
If you invested in Full Truck Alliance and have significant losses, or have knowledge that may assist the firm's investigation, click here to discuss your legal rights with Hagens Berman.
Whistleblowers: Persons with non-public information regarding Full Truck Alliance should consider their options to help in the investigation or take advantage of the SEC Whistleblower program. Under the new program, whistleblowers who provide original information may receive rewards totaling up to 30 percent of any successful recovery made by the SEC. For more information, call Reed Kathrein at 844-916-0895 or email YMM@hbsslaw.com.
About Hagens Berman
Hagens Berman is a global plaintiffs' rights complex litigation law firm focusing on corporate accountability through class-action law. The firm is home to a robust securities litigation practice and represents investors as well as whistleblowers, workers, consumers and others in cases achieving real results for those harmed by corporate negligence and fraud. More about the firm and its successes can be found at hbsslaw.com. Follow the firm for updates and news at @ClassActionLaw. 
Contact:
Reed Kathrein, 844-916-0895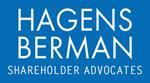 For inquiries or corrections to Press Releases, please reach out to GlobeNewswire.