GlobeNewswire
Power Leaves Corp. Announces ICA Registration for Novel Coca Fertilizer Product
News provided by
Power Leaves Corp.
Sep 19, 2023, 7:30 AM ET
This Registration Allows PLC to Begin Domestic Sales for Its Fertilizer Product, Unlocking a Critical New Revenue Stream and Further Validating the Disruptive Potential of Its Coca Products
TORONTO, Ontario, Sept. 19, 2023 (GLOBE NEWSWIRE) -- via NewMediaWire – Power Leaves Corp. ("PLC"), a manufacturer of decocainized coca leaf extract, announced today that the registration of its novel fertilizer product has been approved by the Instituto Colombiano Agropecuario ("ICA") (Colombian USDA-equivalent). Specifically, this ICA registration is for PLC's bulk fertilizer product that contains shredded coca leaves (24% of total weight) and allows PLC to begin commercial sales domestically.
"We are thrilled to have received ICA approval for the registration of our novel bulk fertilizer and are now able to unlock an additional revenue stream for the Company," commented Pat McCutcheon, Power Leaves Co-Founder & CEO. "This is a milestone that underscores our commitment to ethical and sustainable business practices and further validates the disruptive potential of our coca-based products. We remain grateful for the support of the Colombian Government and are optimistic they will become a major customer for our fertilizer products."
Additionally, PLC continues the development of a second fertilizer additive product produced from the waste stream of its decocainization process. This product will allow PLC to transform its waste materials into a source of revenue rather than incurring costs for remediation. This continued product development will strengthen PLC's ability to capitalize on the growing $200B+ global fertilizer industry.
Amidst the geopolitical turmoil in Eastern Europe, significant shifts are expected in the global fertilizer industry. With key manufacturing markets in distress, South American countries are exploring alternative sources of fertilizers. Colombia, for instance, consumes an estimated 2 million tons of fertilizer annually, and Russian fertilizer exports to Colombia currently hold a 22% market share(1). PLC is thus positioned to emerge as a prominent supplier of fertilizer in Colombia in the near future.
PLC maintains its appreciation for the ongoing support of the Colombian Government. This includes the named support by the President of Colombia, Gustavo Petro Urrego, inclusion in the Colombian Government's National Development Plan, site visits by the Vice President of Colombia, and the signing of the agreement with Agrosavia (the Government of Colombia's agricultural arm).
This public support will allow PLC to continue to expand its business and product portfolio while offering increased brand awareness and positioning PLC as the bellwether of this newly forming coca industry.
About Investing In Power Leaves Corp.
Power Leaves Corp is currently accepting investments from accredited investors through a Reg D 506(c) offering. The offering is expected to only be open for a limited time. To learn more about investing in Power Leaves Corp. visit invest.powerleaves.com.
About Power Leaves Corp.
Founded in 2019, Power Leaves is breaking the monopoly on the supply of coca leaf extract and ushering in a new Age of Coca. Through an exclusive agreement with an Indigenous community, Power Leaves has developed the first-ever legal Colombian supply chain for decocainized coca extract to supply the global food and beverage markets along with coca-based fertilizer products. Through its established infrastructure, Power Leaves is developing and manufacturing proprietary formulations of coca products that offer an exceptional taste profile and an all-natural source of protein, nutrients, and positive health benefits. For more information, visit www.powerleaves.com.
Investors:
Myra Group
Investor Relations
Evan@myragroup.co
Media:
CMW Media
powerleaves@cmwmedia.com
858.221.8001
1.         International Trade Administration, 2022
Cautionary Notes
This press release contains "forward-looking information" and "forward-looking statements" (collectively, "forward-looking statements") within the meaning of applicable Canadian securities legislation. All statements, other than statements of historical fact, are forward-looking statements and are based on expectations, estimates and projections as at the date of this press release. Any statement that involves discussions with respect to predictions, expectations, beliefs, plans, projections, objectives, assumptions, future events or performance (often but not always using phrases such as "expects", or "does not expect", "is expected" "anticipates" or "does not anticipate", "plans", "budget", "scheduled", "forecasts", "estimates", "believes" or intends" or variations of such words and phrases or stating that certain actions, events or results "may" or "could, "would", "might" or "will" be taken to occur or be achieved) are not statements of historical fact and may be forward-looking statements. Forward-looking statements are necessarily based upon a number of estimates and assumptions that, while considered reasonable, are subject to known and unknown risks, uncertainties, and other factors that may cause the actual results and future events to differ materially from those expressed or implied by such forward-looking statements. Such factors include, but are not limited to: general business, economic, competitive, political and social uncertainties; and the delay or failure to receive shareholder, director or regulatory approvals. There can be no assurance that such statements will prove to be accurate, as actual results and future events could differ materially from those anticipated in such statements. Accordingly, readers should not place undue reliance on the forward-looking statements and information contained in this press release. Except as required by law, PLC assumes no obligation to update the forward-looking statements of beliefs, opinions, projections, or other factors, should they change.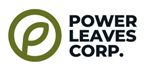 NOTE: This content is not written by or endorsed by "WFRV", its advertisers, or Nexstar Media Inc.
For inquiries or corrections to Press Releases, please reach out to GlobeNewswire.